First off, let me share
this list
of "new modern classics with you. What do you think?
Of the 15 books on this list, I have read 1. One.
The Life of Pi
, which I liked very much, but I still can't figure out how they made it into a movie. I need to see that. (I couldn't figure out how Oprah could make
The Color Purple
into a movie, either, but I'm glad she did.)
Three of them (
The Corrections
,
Middlesex
and
Gilead
) have been on my reading lists for several years. One of them (
The Brief Wondrous Life of Oscar Wao
) was on my amazon.com wish list so long it changed price four times.
And I was warned not to read
The Road
. So I haven't.
Anyway. On to what I
have
read this month.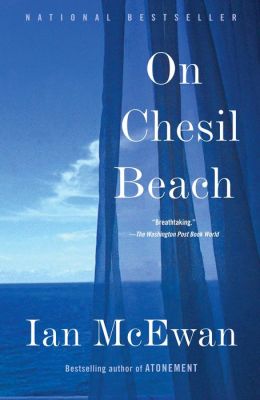 As I am still working my way through
The End of Your Life Bookclub
, I read
On Chesil Beach
by Ian McEwan.
Yeowch. This is a short novel, but packed with full characterizations and tense plot devices. It's all about a couple who are about to have sex for the very first time on their wedding night. Intrigued? I'll just leave it at that, but just know that it is a painful book to read, emotionally.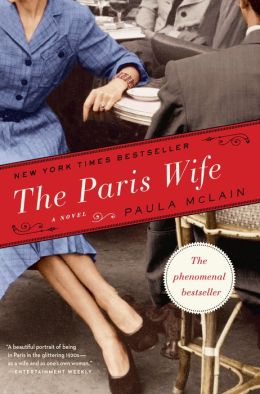 I listened to The Paris Wife, which was pretty painful, as well. I had read about 1/2 of this book several years ago, but I knew where it was going -- I spent a whole semester with Hemingway's books in grad school and really had no desire to know anything more about him or his failed first marriage. He's not a favorite. But so many friends have recommended this book, and I had a few extra credits on Audible so I thought I'd give it another go. Glad I did. The reader was very good, and I felt a sympathy for Hadley that I didn't get when I had read those same pages.
Still not a Hemingway fan, though.
I did another re-read
P&P
, after watching two versions of it on TV -- one was an 1980 BBC series that reminded me of the CBS Children's Film Festival episodes that we would watch at Grandma Hunley's on Sunday afternoons. Yawn.
The other was the Keira Knightly/Matthew MacFadyen film from 2006. Nice. Brenda Blethyn is a great Mrs. Bennet, and I have a little tiny thing for Donald Sutherland, who plays her suffering husband.
But if you want to watch P&P, your best bet is to find a copy of the 1995 BBC series, starring Colin Firth as the very best Mr. Darcy. Ever.
For April, I've started reading
The Good House
by Ann Leary and listening to
Me Before You
by Jojo Moyes. Oh my. Go get these.
Peace.