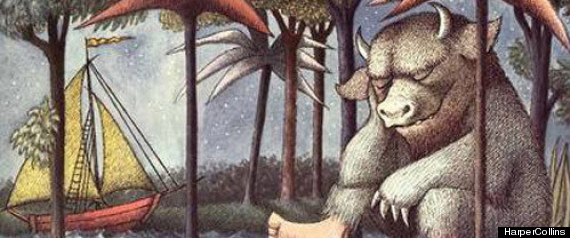 Live your life. Live your life. Live your life. - Maurice Sendak
I know I haven't blogged forever. Someday I'll explain myself. Maybe. But today, I thought I should blog.
Because on Friday, I'm playing two services. In the morning, the funeral of my pal, Arno -- proud World War II veteran, musician and ladies' man -- who passed away at the age of 89. I played in his band for over 10 years. We were never very good, but we had a good time playing together at parties, festivals, the fair and of course, our standing gig every Wednesday at lunchtime at the Lutheran Home. We played the same songs every week --
Girl of My Dreams
,
Beer Barrel Polka,
When Your Old Wedding Ring Was New, Tennessee Waltz, All of Me
. And we always ended with
Amazing Grace --
Arno would sing the first verse with Kenny (who died this past February at 91) and then Kenny would pick up his fiddle and Arno would sing the second verse. Incorrectly. But he was consistent -- he sang the wrong words the same way every single time, even after I made him a song book with the correct words in LARGE PRINT, all caps.
I joked with Clay this week that Arno was one of two men who ever touched my butt on purpose. Arno was always game for a little side boob action, too. (Which led to a discussion of side boob action -- I thought this was just something men did by nature, as it's a pretty common occurrence, at least at the nursing home. Clay says not, but he thinks he might give it a try more often, if it's indeed a function of his gender.)
For the past couple of years, Arno has been asking me to find a song called
Symphony
. I searched online, but the music I found was not the right song. Then, a few weeks ago I found a box of sheet music at the flea market, and there is was. That piece of music brought tears to his eyes, and we sang the song for two weeks before he was too weak to sing any longer. I have to tell you, that was the best $1.00 I have ever spent.
Arno's funeral will be a standard Lutheran service (although I'm going to sneak
Symphony
in there somewhere), but the second service on Friday is going to be quite different.
My sweet friend, Sylvia, has 6 beautiful and accomplished children, who I am happy to call my friends, too. One of her sons, Alex, died of complications from typhoid three weeks ago in India, where he had gone to work in an orphanage.
He was a crazy wild thing, beloved by everyone he met. He was a Purdue grad, a contestant on
Who Wants To Be a Millionaire?
and captain of a sailboat -- "Bubbles" -- on which he circumnavigated the globe, even though he didn't know much about sailing when he bought the boat. His mom worried about him, prayed for him, and joined him on a leg or two of his journey.
Alex had said,

"This trip was about simple discovery, venturing out to see the world and the people in it. Along the way we faced obstacles and challenges that only a trip like this could produce, and with no alternative but success we overcame. What we found was that the world is indeed a beautiful place filled with beautiful people."
Friday evening, on what would have been his 29th birthday -- Flag Day -- there is a celebration of Alex's life on the grounds of his childhood home, under the big flag his dad was so proud of. His family has no idea of how many will attend, but know that friends are coming from all over the world -- that's the kind of person Alex was -- the kind of person that people would travel across the country/across the world to celebrate.
And his friends here in his little town are celebrating, too. They're re-telling their favorite Alex stories (and there's a lot of those!), they've re-painted the railroad bridge, they've designed t-shirts and they're planning one big ass bonfire for Saturday night.
I last saw Alex this past Easter Sunday, when he came to Our Lady of Providence with his mom and brothers. The memory of his great, impish smile and "Howya doin', Mrs. Coons?" is one I'll hold close in my heart for a long time.
David, Alex, Sylvia and Joe
I followed Alex's blog posts as he sailed the world, but I had never seen this amazing video by his friend, Reed Whitting (who I hope is cool with me posting it here) until it was posted to facebook last week. I've watched it many times since, and thought I'd share it here.
Here's what Alex's life says to me: Don't be afraid. Life is beautiful. See things. Do things. Touch a couple of butts if that's what makes you feel alive.
Live your life. Live your life. Live your life.
Peace. To Arno, to Alex, to us all.