I know, I know. I haven't written a book report since April. I get an F in English for May, June and July.
Since Will has immersed himself in the Great American Writers, I've spent a lot of my time re-reading sections of Faulkner, Hemingway and Fitzgerald novels so I can try to carry on a half-way intelligent discussion with him. It's been a while since I read anything by those guys, and it's hard to remember story lines, much less characters. I've been trying to gently nudge him toward Great American
Women
Writers, and I'm happy to report that he did choose Carson McCuller's
The Heart is a Lonely Hunter
from my bookshelf.
I've strategically placed Flannery O'Connor, Eudora Welty and Willa Cather novels around the house.
But I have read /listened to quite a few newer books in the past months, too, and wanted to share those. Here we go.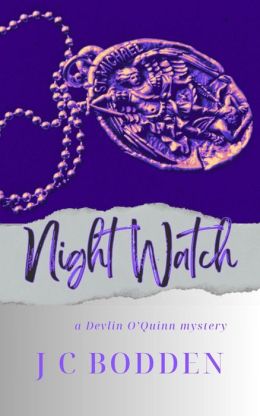 First off,
Night Watch
is the third installment in the Devlin O'Quinn mysteries, written by our dear friend. I usually don't read crime mysteries, but these are so good -- maybe I like them so much because they revolve around a loving family and friendship. You can read this (and her other two books) on your nook (
here)
or kindle
(here)
. Plus, book #4 (
Unnatural Selection
) is available, installment-style, at her blog,
Wait A Week Mystery.
Beautiful Ruins
by Jess Walter to everyone. I listened to this book while sewing and I loved it. The story jumps from 1962 to present day, and revolves around an actress, Dee Mornay, who was working in the filming of
Cleopatra
in Rome. Richard Burton and Elizabeth Taylor have bit parts in this novel, but I fell in love with our hero, Pasquale, very quickly. The book is an interesting study in life imitating art, or art imitating life, whichever you choose.
The Storyteller
Jodi Picoult. I read my first Jodi Picoult book when I worked on the Bookmobile and one of the patrons suggested I try one of her earlier novels; I have been a fan ever since. I love how she weaves a beautiful story and compelling characters within a current-events plot. I think this was one of her best. It's a story within a story within a story -- the title is spot on. Her books are usually traumatic for me, and this one is no exception.
The Storyteller
is intense, with vivid concentration camp images and characters you really, really hate. But there is also beauty. A burgeoning romance. And a grandma. And bread baking. She is an ultimate storyteller, researcher, teacher -- I always learn something in her books I never knew before (this time, it was the origin of the slashes on artisan breads).
Bread and Wine
by Shawna Niequist on the recommendation of my sweet friend, Dee -- I'm glad she told me about this one. It's full of Christian stories of food, the table and community, plus recipes at the end of each chapter. I found myself nodding in agreement to many of her points -- how cooking at home has fallen out of habit for many families and how we need to get back around the dinner table. The book does get a little repetitive, and the recipes didn't exactly send me running to the kitchen, if you know what I mean. But it is a nice book. If you like this one, try Molly Wizenberg's
A Homemade Life: Stories and Recipes from My Kitchen Table
, one of my favorite books from last year.

The Distant Hours
by Kate Morton I thought I was downloading the most recent Kate Morton (
The Secret Keeper
), but must have mis-clicked. I will read
The Secret Keeper
soon, but first I need to recover from this one. It's kind of rambly, and I never did understand the fictional allure of the fictional children's book that this fiction is built around. See, rambly I tell you. I did, however, really like the development of the mother-daughter relationship between the main character and her secretive mother. The relationship between the castle-dwelling sisters? That's a little messed up. Interesting, but messed up.
Fresh Air
last month, and thought I would give him a try, despite the fact that mystery/espionage/terrorist plots are not my idea of fun reading. But, I thought, I did enjoy
24
and all the Bourne movies, so why not? So I used an Audible credit and downloaded the first Gabriel Allon novel,
The Kill Artist.
It was enjoyable listening. Silva had said in the interview that he had no intention of creating a series, but his publisher suggested another Allon novel, and now there are 13. I downloaded the second,
The English Assassin
, which I am listening to now. It is much better. Allon is both international killing machine and art restorer -- I like the arty bits best, and dusted off my art history books for reference. I don't think I will make it to 13 (maybe not even to 3) but it is good car-listening.
The English Assassin
involve masterpieces stolen from wealthy Jewish families by the Nazis. That's also one of the themes of
The Light in the Ruins
by Chris Bohjalian. I had read his novel
Midwives
, many years ago, and thought it was a great story. This one? Not so much. The first chapter grabbed me, but I didn't love the characters, and the ending was less than satisfactory. I'm not giving up on him though -- I've had
The Sandcastle Girls
on my list for months, and will report back.
Birds of a Lesser Paradise
by Megan Mayhew Bergman. Holy cats! (To quote Heather from Crimson Tate!) This collection of short stories is amazing. Really. Odd, odd, odd characters, settings and plots -- all revolving around animal in one way or another -- but amazing story telling. I want to write like this.
And, I want to write like this:
I finished this novel this morning at 6:00, and decided today was the day to finish my book report post so that I could tell you how much I loved this book.
The Husband's Secret
is a tragic story, but more than anything, it's a story of survival. How can you survive tragedy? How can you survive the truth? Egads. (I am going to guess this book will become a book club favorite in the very near future.) This novel is so artfully woven together with comic bits, and romantic bits and heart-wrenching bits. I would suggest you read this one. Soon, so we can talk.
(Clay is reading it. I heard him laugh last night, and then a few minutes later he read me a paragraph he thought was especially touching. I just hope he's not mad at me when he's done. We shall see.)
What to read next?
Peace.